Opleiding Word 2013 – gevorderden
Formation Opleiding Word 2013 – gevorderden - 2 jours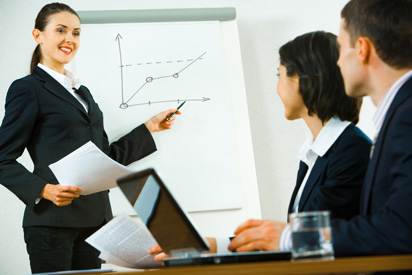 Description :
Word is één van de meest bekende tekstverwerkers.
Tijdens deze cursus leren wij u omgaan met de elementaire functies van tekstverwerking.
U leert in de cursus alle functies praktisch toepassen in korte oefeningen zoals het schrijven van een aantal zakelijke brieven en het samenbrengen van eenvoudige afbeeldingen met tekstmateriaal.
Voor de meer gevorderde gebruikers komen in de opleiding andere onderwerpen aan bod zoals mailings, sjablonen, formulieren en facturen.
Objectifs du cours :
Na deze cursus bent u klaar om uw dagelijks administratief werk met Word af te werken en te organiseren.
Contenu du cours : Opleiding Word 2013 – gevorderden
SECTIE-OPMAAK
Wat is een sectie?
Sectie-opmaak instellen
STYLES OF OPMAAKPROFIELEN
Wat is een style of een opmaakprofiel?
Het verschil tussen een thema en een stijl
Stijlen gebruiken uit de snel bibliotheek of zelf aanmaken
Opmaak instellen met behulp van opmaakprofielen
Een opmaakprofiel wijzigen
FIELDS OF VELDEN
Een field of veld invoegen
Switchen tussen veldcode en veldinhoud
Velden aanpassen
Velden blokkeren
Verschillende soorten velden
Het lint : ontwikkelaars toevoegen om toegang te krijgen tot formuliervelden
BLADWIJZERS, GA NAAR, ZOEKEN EN VERVANGEN
Bookmarks of Bladwijzers
Find of Zoeken
Replace of Vervangen
WERKEN MET GROTE DOCUMENTEN
Heading-styles of Kop-opmaakprofielen gebruiken
Hoofdstuknummering
Nummering van tabellen, figuren, grafieken…
Een inhoudsopgave genereren
Een index genereren
Een lijst van figuren, grafieken… genereren
Cross-references of kruisverwijzingen
Outline View of overzichtsweergave
Voetnoten en eindnoten
TEMPLATES OF SJABLONEN
Wat is een template of sjabloon?
Sjabloon-mappen
Een sjabloon creëren,  wijzigen en gebruiken
Vooraf of Achteraf een sjabloon kiezen
Template- of sjabloon-onderdelen uitwisselen
Het sjabloon NORMAL.DOTw
FORMULIEREN
Het lint developers/ontwikkelaars activeren
Een document met formuliervelden vervolledigen
Opties van een formulierveld achteraf wijzigen
Een formulier beveiligen en bewaren als template
TAALKUNDIGE FUNCTIONALITEITEN
De taal instellen
Spellingcontrole en grammaticacontrole
Thesaurus of Synoniemen
Hyphenation of Woordafbreking
Naslagwerken en vertalingen
MAILINGS
De sectie verzendlijsten benutten
Gegevensbestand aanmaken: word, Excel, access…
Het standaard-document aanmaken
De link leggen tussen het standaard-document en een databank
Gebruik van de assistent weergave
Werkbalk Afdruk samenvoegen
Werken met query / filter
Enveloppen
Labels of etiketten
GRAFISCHE FUNCTIONALITEITEN
Afbeeldingen invoegen
Zelf afbeeldingen maken, autovormen in een tekenvenster benutten
(Zwevende) afbeeldingen verplaatsen of kopiëren
Afbeeldingen vergroten of verkleinen
Ingevoegde afbeeldingen manipuleren
Ingevoegde en zelfgemaakte afbeeldingen manipuleren
De positie van tekst ten opzichte van een afbeelding
SMART ART
Wat is Smart Art
Smart Art versus Diagrammen
Smart Art bewerken en opmaken
GRAFIEKEN
Een grafiek invoegen in de office 2007 modus
Grafieken indelen
Grafieken opmaken
VERSIEBEHEER
Afzonderlijke versies opslaan
Opmerkingen
Wijzigingen bijhouden en markeren
SNELTOETSEN DEFINIËREN
Het nut van sneltoetsen
Sneltoetsen op het scherm weergeven
MACRO'S OPNEMEN
Een macro opnemen
Een opgenomen macro lezen
Een opgenomen macro lanceren
Nous contacter :
boulevard Mettewie 89/42
1080 Bruxelles
Gsm : +32 477 16 40 11 Tel : +32 648 84 63
Email :
selossej@pixystree.com
Nos avantages :
Type de formation : Inter-entreprise, Intra-entreprise et particuliers
Formation 100% flexible et personalisée : Vous choisissez le lieu, la date et le programme de formation
Demande de devis : Réponse dans les 24 heures.
Remise de 50% pour les PME Bruxelloises
Parking, boisson et lunch gratuit
Accès à notre centre de compétences : Syllabus, note de cours, exercises,...