Opleiding Wat is nieuw in SharePoint 2010 Content Management
Formation Opleiding Wat is nieuw in SharePoint 2010 Content Management - 1 jours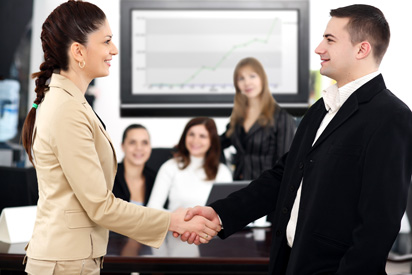 Description :
'Samenwerken', dat is het begrip dat centraal staat bij SharePoint, het Microsoft-platform voor het opzetten van het online uitwisselen van informatie en het samenwerken binnen een groep of organisatie. Tijdens deze 1-daagse interactieve training leert u wat er nieuw is in SharePoint 2010, zonder dat u zich met allerlei technische details hoeft bezig te houden. Onder leiding van ervaren trainers gaat u praktijkgericht aan de slag met SharePoint.
Objectifs du cours :
U maakt in deze training kennis met de nieuwe functies en mogelijkheden in SharePoint 2010 ten opzichte van SharePoint 2007. Onderwerpen die worden behandeld zijn onder andere het navigeren in SharePoint 2010, sitebeheer en beheer van lijstitems en documenten. De technische aspecten van SharePoint 2010 komen in deze training niet aan bod.
In deze training worden alleen de nieuwe functies en mogelijkheden van SharePoint 2010 behandeld. Er wordt van uitgegaan dat de deelnemers op Advanced- of Expert-niveau ervaring hebben met SharePoint 2007.
Contenu du cours : Opleiding Wat is nieuw in SharePoint 2010 Content Management
Navigeren in SharePoint 2010
Nieuwe gebruikersinterface
Navigeren door SharePoint 2010
Het lint (ribbon)
Sitebeheer
Nieuwe gebruikersinterface bij het maken van een site
Uitbreiding op de functionaliteit Site theme
Meer talen in SharePoint 2010-sites
Beheer documenten en lijstitems
Lijst- en bibliotheekeigenschappen
Activa bibliotheek (Asset Library)
Inhoudsbeheer (Content Organizer)
Validatie-instellingen
Documentensets (Document Sets)
Document-ID
Machtigingen
Nieuwe gebruikersinterface bij het maken van een site
Machtigingscomponenten
Machtiging instellen voor de verschillende componenten
SharePoint Workspace
Synchroniseren van een site naar SharePoint Workspace
De Launch Bar
Bewerken van lijst-items of documenten in SharePoint Workspace
Synchroniseren van content
Vanuit Office documenten openen en opslaan in SharePoint Workspace
Zoeken naar documenten
Nous contacter :
boulevard Mettewie 89/42
1080 Bruxelles
Gsm : +32 477 16 40 11 Tel : +32 648 84 63
Email :
selossej@pixystree.com
Nos avantages :
Type de formation : Inter-entreprise, Intra-entreprise et particuliers
Formation 100% flexible et personalisée : Vous choisissez le lieu, la date et le programme de formation
Demande de devis : Réponse dans les 24 heures.
Remise de 50% pour les PME Bruxelloises
Parking, boisson et lunch gratuit
Accès à notre centre de compétences : Syllabus, note de cours, exercises,...