Opleiding Excel 2007-2010 Expert: Formulieren en sjablonen
Formation Opleiding Excel 2007-2010 Expert: Formulieren en sjablonen - 1 jours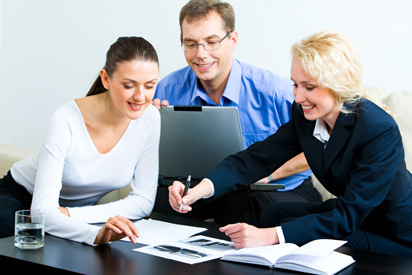 Description :
In deze training leert u hoe u het de gebruikers van uw spreadsheets gemakkelijk maakt. Met logisch opgebouwde formulieren in de juiste, bekende huisstijl voorkomt u vraagtekens bij uw gebruikers en foutieve data in uw spreadsheets.
Objectifs du cours :
Tijdens deze training leert u werken met Excel-formulieren. Met deze formulieren maakt u het invoeren van gegevens gemakkelijk voor de gebruikers van uw spreadsheets. Ook leert u hoe u sjablonen maakt, aanpast en gebruikt. Door van deze sjablonen gebruik te maken, kunt u bijvoorbeeld uw werkmappen of -bladen in uw eigen huisstijl uitvoeren.
In de training kunt u kiezen of u met de Nederlandse of Engelse versie van het programma wilt werken. Het trainingsmateriaal is zo geschreven dat daarin zowel de Nederlandse als Engelse menuopdrachten zijn opgenomen.
Contenu du cours : Opleiding Excel 2007-2010 Expert: Formulieren en sjablonen
Beveiliging
Werkbladen beveiligen
Gebruikers toestaan bereiken te bewerken
Werkmappenstructuur en -venster beveiligen
Werkmappen beveiligen tegen openen of wijzigen
Gegevensvalidatie
Menu Gegevensvalidatie
Getallen
Lijst
Datum en tijd
Tekstlengte
Aangepaste validatie
Formulieren
De tab Ontwikkelaars
Keuzelijst met invoervak
De keuzelijst, dynamische keuzelijst
Selectievakje en keuzerondje
Groepsvak, kringveld en schuifbalk
De opdrachtknop
Beveiligen
Sjablonen
Standaardinstellingen
Sjabloon definiëren
Een standaardwerkmapsjabloon maken en gebruiken
Een sjabloon gebruiken voor nieuwe werkbladen
---
Nous contacter :
boulevard Mettewie 89/42
1080 Bruxelles
Gsm : +32 477 16 40 11 Tel : +32 648 84 63
Email :
selossej@pixystree.com
Nos avantages :
Type de formation : Inter-entreprise, Intra-entreprise et particuliers
Formation 100% flexible et personalisée : Vous choisissez le lieu, la date et le programme de formation
Demande de devis : Réponse dans les 24 heures.
Remise de 50% pour les PME Bruxelloises
Parking, boisson et lunch gratuit
Accès à notre centre de compétences : Syllabus, note de cours, exercises,...