Opleiding Excel 2007-2010 Expert: Analyse en rapportage
Formation Opleiding Excel 2007-2010 Expert: Analyse en rapportage - 1 jours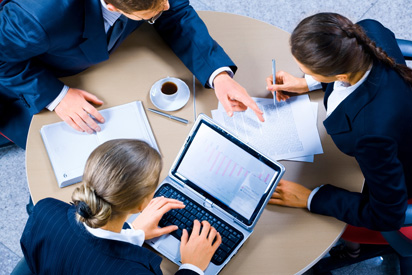 Description :
Tijdens deze Excel Expert-training gaat u onder leiding van de experttrainers van Twice aan de slag met de uitgebreide analyse- en rapportagemogelijkheden van Excel. U leert onder andere analyses te maken met draaitabellen en -grafieken en allerlei statistische analysefuncties te gebruiken. Uw keuze voor Twice is logisch: het is het beste trainingsinstituut voor Excel-trainingen in Nederland.
Objectifs du cours :
Tijdens deze training leert u werken met de analyse- en rapportagemogelijkheden van Excel. Denk hierbij aan handige Wat-als (Whatif)-hulpmiddelen als de Oplosser (Solver) en Doelzoeken (GoalSeek), waarmee u scenario's kunt maken en zo Excel naar een door u gewenst resultaat toe kunt laten rekenen. Daarnaast leert u werken met de krachtige rapportagemogelijkheden van Excel, zoals aangepaste weergaven en de invoegtoepassing Rapportbeheer. Hiermee kunt u op een eenvoudige manier regelmatig terugkerende rapportages uitvoeren. Tevens wordt er in deze training uitgebreid aandacht besteed aan de geavanceerde mogelijkheden van draaitabellen. In deze training wordt gewerkt met Microsoft Excel versie 2007 en versie 2010. Ook gebruikers die met eerdere versies van Excel werken kunnen met succes aan deze training deelnemen. In de training kunt u kiezen of u met de Nederlandse of Engelse versie van het programma wilt werken. Het trainingsmateriaal is zo geschreven dat daarin zowel de Nederlandse als Engelse menuopdrachten zijn opgenomen.
Contenu du cours : Opleiding Excel 2007-2010 Expert: Analyse en rapportage
Verbinding maken met externe gegevens
Verbinding maken met een tekstbestand
Verbinding maken met een webpagina
Verbinding maken met een tabel uit een Access-database
Verbinding maken met een Access-database door middel van de Wizard Query
Gegevensverbindingen uitschakelen
Draaitabellen en -grafieken
Een draaitabel maken
Berekening van een numeriek veld wijzigen
Het uiterlijk van een draaitabel wijzigen
Gegevens in een draaitabel vernieuwen
Groeperen in een draaitabel
Sorteren in een draaitabel
Filteren in een draaitabel
Een draaigrafiek maken
Een lijst analyseren met functies
Eenvoudige lijstfuncties (AANTAL.ALS, SOM.ALS)
Databasefuncties
'WAT-ALS'-analyses
Scenario's maken
Doelzoeken
De Oplosser gebruiken
Statistische functies
Analyseren (bijvoorbeeld MEDIAAN, KWARTIEL, PERCENTIEL, MODUS)
Voorspelling doen (TREND, GROEI)
Analysis Toolpak
Rapportage
Aangepaste weergaven
Rapportbeheer
Nous contacter :
boulevard Mettewie 89/42
1080 Bruxelles
Gsm : +32 477 16 40 11 Tel : +32 648 84 63
Email :
selossej@pixystree.com
Nos avantages :
Type de formation : Inter-entreprise, Intra-entreprise et particuliers
Formation 100% flexible et personalisée : Vous choisissez le lieu, la date et le programme de formation
Demande de devis : Réponse dans les 24 heures.
Remise de 50% pour les PME Bruxelloises
Parking, boisson et lunch gratuit
Accès à notre centre de compétences : Syllabus, note de cours, exercises,...