Opleiding SharePoint 2007-2010 Content Management: Fundamentals
Formation Opleiding SharePoint 2007-2010 Content Management: Fundamentals - 2 jours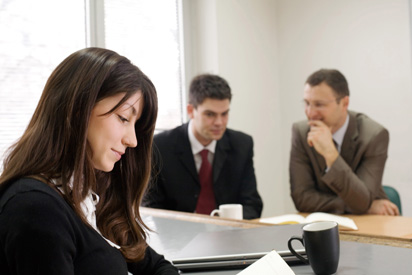 Description :
Samenwerken', dat is het begrip dat centraal staat bij SharePoint, het Microsoft-platform voor het opzetten van het online uitwisselen van informatie en het samenwerken binnen een groep of organisatie. Tijdens deze 2-daagse interactieve training leert u de 'fundamentals' van SharePoint kennen, zonder dat u zich met allerlei technische details moet bezighouden. Onder leiding van ervaren trainers gaat u met SharePoint in de praktijk aan de slag. In deze training wordt gebruikgemaakt van speciaal voor deze training ontwikkeld Nederlandstalig materiaal.
Objectifs du cours :
Met deze training leert u een SharePoint 2007- of 2010-omgeving te beheren op functioneel gebied. Onderwerpen die worden behandeld zijn onder andere het beheer van documenten en afbeeldingen, pagina's, wiki's, aankondigingen en dergelijke. Technische aspecten komen in deze training niet aan bod.
Contenu du cours : Opleiding SharePoint 2007-2010 Content Management: Fundamentals
Introductie SharePoint
Verschil SharePoint Foundation en Microsoft SharePoint Server
Geschiedenis SharePoint
Navigeren in SharePoint 2007 of 2010
Toplink
Snelstarten
Kruimelpad
Lint
Beheren van sites en subsites
Creëren van subsites
Instellen van navigatie
Verwijderen van sites
Site-instellingen
Sitethema
Regional Settings
Werken met lijsten
Filteren en sorteren van gegevens in lijsten
Creëren, wijzigen, verwijderen van lijsten
Algemene lijsteigenschappen
Toepassen van InfoPath-formulieren binnen een lijst
Werken met bibliotheken
Documentbibliotheek (Document Library)
Wikipaginabibliotheek (Wiki Page Library)
Afbeeldingsbibliotheek (Picture Library)
Formulierbibliotheek (Form Library)
Diatheek (Slide Library)
Activabibliotheek (Assets Library)
Lijst- en bibliotheekinstellingen
Versiebeheer (Version History)
Goedkeuring op inhoud (Content Approval)
Waarschuwingsacties (Alert Management)
Prullenbakgebruik (Recycle Bin)
Ontwerpen van lijsten en bibliotheken
Kolommen (Columns)
Weergaven (Views)
Sitekolommen (Site Columns)
Site-inhoudstype (Content Types)
Integratie met Microsoft Office
Integratie met Microsoft Outlook
Integratie met Microsoft Excel
Gegevenswerkbladweergave (Datasheet)
Startpagina
Gepersonaliseerde en gedeelde weergave
Aanpassen van gepersonaliseerde weergave
Aanpassen van gedeelde weergave
Webonderdelen (Web Parts)
Nous contacter :
boulevard Mettewie 89/42
1080 Bruxelles
Gsm : +32 477 16 40 11 Tel : +32 648 84 63
Email :
selossej@pixystree.com
Nos avantages :
Type de formation : Inter-entreprise, Intra-entreprise et particuliers
Formation 100% flexible et personalisée : Vous choisissez le lieu, la date et le programme de formation
Demande de devis : Réponse dans les 24 heures.
Remise de 50% pour les PME Bruxelloises
Parking, boisson et lunch gratuit
Accès à notre centre de compétences : Syllabus, note de cours, exercises,...