Formation Opleiding Excel - 2 jours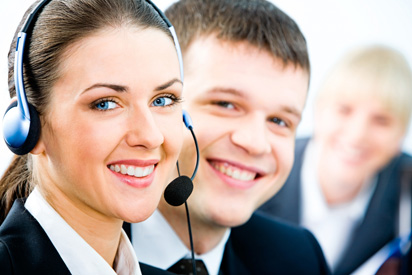 Description :
Deze opleiding Excel is voor iedereen die de basismogelijkheden van Excel professioneel wil gebruiken. MS Excel is een elektronisch rekenblad: het verwerkt en manipuleert op een efficiënte manier cijfermateriaal.
Onze cursus Excel gaat van eenvoudige berekeningen, die inkomsten en uitgaven vergelijken, tot volledige boekhoudtechnieken, kostprijsberekeningen en budgetbeheer.
Objectifs du cours :
U leert in deze opleiding Excel gegevenstabellen analyseren aan de hand van een grafiek, subtotalen of draaitabellen. Na deze Excel opleiding bent u in staat een rekenblad op te bouwen, te formatteren en te beveiligen en om uw Excel werkbladen en grafieken van een professionele opmaak te voorzien.
Contenu du cours : Opleiding Excel
EXCEL OPSTARTEN EN AFSLUITEN
Je leert Excel opstarten en afsluiten via het startmenu, het bureaublad en de Office werkbalk.
HELP OPVRAGEN IN EXCEL
We zien hoe je offline en via microsoft office online help kan opvragen
HET VENSTER VAN EXCEL
We bekijken het lint en de diverse onderdelen van de office knop. We behandelen de verschillende Excel weergave instellingen en passen de toegang op de werkbalk aan. We behandelen tot slot de vernieuwde statusbalk functies en de zoomschuif.
BEWERKINGEN MET BESTANDEN
In dit onderdeel creëren we een nieuwe Excel werkmap, we switchen tussen actieve werkmappen, slaan een werkmap op en sluiten ze. Daarna openen we een bestaande werkmap en drukken we ze af.
MANIPULATIES IN EEN EXCEL WERKMAP
We bekijken hoe we cellen kunnen selecteren, hoe we ze invullen en hoe we de inhoud van een cel wijzigen of leegmaken. Vervolgens laten we zien hoe je cellen, rijen, kolommen of werkbladen toevoegt en verwijdert.
REEKSEN
We creëren reeksen met getallen, datums, uren en tekst
EXCEL FORMULES
Je leert wat constanten, variabelen en operatoren zijn, hoe je Excel formules in een werkblad invult en hoe je ze kopieert.
EXCEL FUNCTIES
We bekijken hoe we Excel formules verkorten door functies te gebruiken en behandelen de belangrijkste functies
OPMAAK IN EEN WERKBLAD
In dit onderdeel behandelen we alle opmaakmogelijkheden: Cel-, kolom- , rij- en werkbladopmaak, automatische opmaak en tabelopmaak
GRAFIEKEN
We leren hoe we in Excel grafieken invoegen. We bekijken hoe we wijzigingen aanbrengen aan de indeling van een grafiek en hoe we hem opmaken.
Nous contacter :
boulevard Mettewie 89/42
1080 Bruxelles
Gsm : +32 477 16 40 11 Tel : +32 648 84 63
Email :
selossej@pixystree.com
Nos avantages :
Type de formation : Inter-entreprise, Intra-entreprise et particuliers
Formation 100% flexible et personalisée : Vous choisissez le lieu, la date et le programme de formation
Demande de devis : Réponse dans les 24 heures.
Remise de 50% pour les PME Bruxelloises
Parking, boisson et lunch gratuit
Accès à notre centre de compétences : Syllabus, note de cours, exercises,...