Formation Opleiding Visio - 1 jours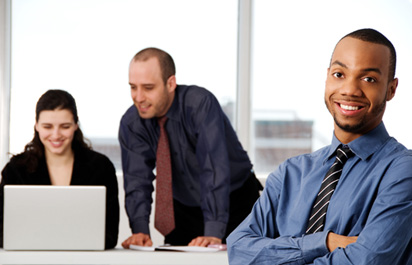 Description :
Microsoft Visio is een object-georiënteerd tekenprogramma.
Objectifs du cours :
Met behulp van een groot aantal kant-en-klare objecten kunnen snel verschillende soorten diagrammen en schema's gemaakt worden.
Te denken valt hierbij aan stroomschema's, organisatieschema's en diagrammen voor bijvoorbeeld het ontwerpen van databases.
Contenu du cours : Opleiding Visio
Stencils en tekeningen en werkruimtes openen en sluiten in Visio
Opslaan, openen en sluiten van Visio bestanden
Afdrukken van Visio tekeningen
Gebruik van tekeningen
De pagina-indeling van de tekening veranderen
Werkbalken gebruiken in Visio
Een tekening invoegen in Visio
Wisselen tussen met voor- en achtergronden
Voorgronden aan achtergronden koppelen
Vormen van de stencils naar de tekeningen slepen
Aangepaste stencils maken
Hulplijnen en raster gebruiken
Werken met vormen, verbindingslijnen, afbeeldingen en tekst
Vormen en verbindingslijnen selecteren, kopiëren, plakken, verplaatsen
Vormen groeperen, van volgorde veranderen en uitlijnen
Afbeeldingen invoegen (eventueel kopiëren van internet en plakken in Visio)
Sjablonen maken Werken met hyperlinks
Een werkruimte opslaan als

Visio bestand
afbeelding (GIF of JPEG)
HTML

Het gebruik van de profielen in Visio
Symbolen op het tekenblad zetten
Een visio tekening overbrengen naar een ander programma
Teksten in vormen
Een achtergrondpagina maken
Achtergronden toekennen aan pagina's
Lagen bijmaken in Visio
Lagen activeren of inactiveren in Visio
Nous contacter :
boulevard Mettewie 89/42
1080 Bruxelles
Gsm : +32 477 16 40 11 Tel : +32 648 84 63
Email :
selossej@pixystree.com
Nos avantages :
Type de formation : Inter-entreprise, Intra-entreprise et particuliers
Formation 100% flexible et personalisée : Vous choisissez le lieu, la date et le programme de formation
Demande de devis : Réponse dans les 24 heures.
Remise de 50% pour les PME Bruxelloises
Parking, boisson et lunch gratuit
Accès à notre centre de compétences : Syllabus, note de cours, exercises,...