Formation Opleiding MS Project - 2 jours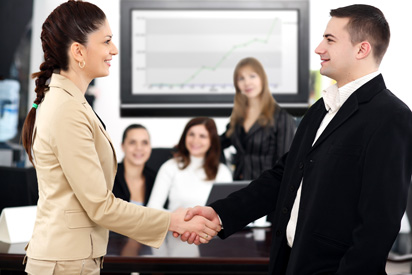 Description :
Projectmanagers, projectplanners, projectcoördinatoren en projectmedewerkers moeten onderling samenwerken binnen een opgelegde timing. MS Project biedt u een overzicht op de betrokken mensen en middelen die in het project betrokken zijn en van de stand van zaken.
MS Project is zowel interessant voor de gewone kantoorautomatisering als voor industriële toepassingen.
Objectifs du cours :
MS Project gebruikt u als hulp bij project management.
Contenu du cours : Opleiding MS Project
MS Office Project Basics
verkenning van MS Office Project
de verschillende weergaven
aanmaken van een project
de standaard kalender
gebruik van Help
Managing Tasks – Taakbeheer
aanmaken van taken
bewerken en organiseren
takenoverzicht
aanmaak van een takenkalender
Managing Time – Tijdsbeheer
de lengte van een taak bepalen
taken linken
relaties tussen taken
Het gebruik van vertraging en versnelling
tijdslimieten en beperkingen
aanmaken van terugkerende taken
taken opsplitsen
Managing MS Project Resources
aanmaken van een resourcelijst
kalender voor resources aanmaken
resources toewijzen
resources herverdelen
kostprijs toewijzen aan resources
gebruikscontour van een resource aanpassen
Tracking and Supervising – opvolgen van het project
de basislijn opslaan
effectief werk invoeren
bekijken van verdiende waarde (
opvolgen van taakevolutie
analyseren van resource-toewijzingen
MS Project Views and Reports – weergaven en rapporten
werken met diverse weergaven
werken met rapporten
afdrukvoorbeeld van rapport
Nous contacter :
boulevard Mettewie 89/42
1080 Bruxelles
Gsm : +32 477 16 40 11 Tel : +32 648 84 63
Email :
selossej@pixystree.com
Nos avantages :
Type de formation : Inter-entreprise, Intra-entreprise et particuliers
Formation 100% flexible et personalisée : Vous choisissez le lieu, la date et le programme de formation
Demande de devis : Réponse dans les 24 heures.
Remise de 50% pour les PME Bruxelloises
Parking, boisson et lunch gratuit
Accès à notre centre de compétences : Syllabus, note de cours, exercises,...