Opleiding Microsoft : Microsoft Windows Seven Specialist
Formation Opleiding Microsoft : Microsoft Windows Seven Specialist - 5 jours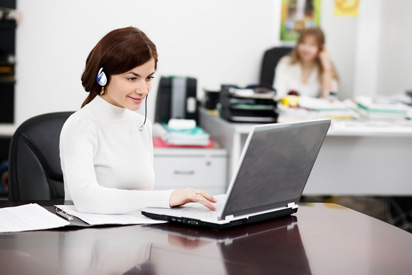 Description :
Windows 7 is het besturingssysteem van Microsoft dat Windows Vista moet vervangen. Het corrigeert de meeste fouten ervan en is lichter, aangenamer, meer compatibel dan zijn voorganger.
Deze opleiding van JL Gestion laat u toe om de belangrijkste elementen te ontdekken van de veiligheid, de implementatie, het gebruik en de optimalisatie van dit nieuwe besturingssysteem, of het nu voor persoonlijk of professioneel gebruik is. Tijdens deze cursus komen de volgende onderwerpen aan bod: encryptie van gegevens, automatisering van installaties, nieuwe concepten voor netwerkbeheer, enzovoort.
Objectifs du cours :
Contenu du cours : Opleiding Microsoft : Microsoft Windows Seven Specialist
Installeren, updaten en de migratie naar Windows 7
Hardwarevereisten
De installatiemethoden.
Migreren van de gebruikersprofielen.
Windows 7 inzetten
Voorbereiding en aanmaak van WIM-images.
Het aanpassen van een WIM-image (drivers of software toevoegen).
Implementatiemethodes
Het installeren van Windows op een VHD
Configuratie van hardware en software
Beheer van de randapparatuur
Controle van hardwarecompatibiliteit
Opzetten van netwerkconnectiviteit
Het configureren van TCP/IP v4 en v6.
Uitvoering van naamomzetting voor TCP/IP v4 en v6.
Geavanceerde configuratie van de firewall.
Toegang tot de hulpbronnen configureren
Opzetten van een strategie voor bestandversleuteling (EFS).
Configureren van User Access Control (UAC).
Configureren van authenticatie en autorisatie
Opzetten van BranchCache
Optimalisatie voor mobiel computergebruik
Opzetten van BitLocker
Configureren van DirectAccess
Configureren van externe verbindingen
Controle en onderhoud van systemen met Windows 7
Updatestrategie voor Windows 7
Beheer van de schijfruimte
Systeemtoezicht
Het opzetten van een back-up- en herstelstrategie
Back-upstrategie
Herstelstrategie
Nous contacter :
boulevard Mettewie 89/42
1080 Bruxelles
Gsm : +32 477 16 40 11 Tel : +32 648 84 63
Email :
selossej@pixystree.com
Nos avantages :
Type de formation : Inter-entreprise, Intra-entreprise et particuliers
Formation 100% flexible et personalisée : Vous choisissez le lieu, la date et le programme de formation
Demande de devis : Réponse dans les 24 heures.
Remise de 50% pour les PME Bruxelloises
Parking, boisson et lunch gratuit
Accès à notre centre de compétences : Syllabus, note de cours, exercises,...