Excel MS Office 365 : Macros avancées et approche VBA
Formation Excel MS Office 365 : Macros avancées et approche VBA - 1 jours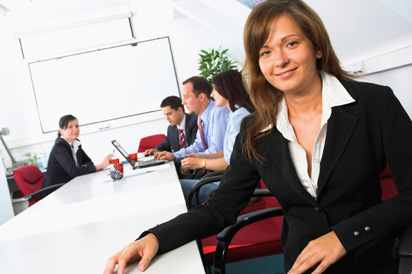 Description :
Microsoft Excel, dont le nom officiel actuel est Microsoft Office Excel,
est un logiciel de tableur de la suite bureautique Microsoft Office, développée et distribuée par l'éditeur Microsoft ;
il est destiné à fonctionner sur les plateformes Microsoft Windows ou Mac OS X. Le logiciel Excel intègre des fonctions de calcul numérique,
de représentation graphique, d'analyse de données (notamment de tableau croisé dynamique) et de programmation, laquelle utilise les macros écrites
dans le langage VBA (Visual Basic for Applications) qui est commun aux autres logiciels de Microsoft Office.
Objectifs du cours :
Créer des macros, de comprendre et de modifier un minimum le code afin de les rendre plus souples.
Contenu du cours : Excel office 365: Macros avancées et approche VBA
Révisions
Enregistrement d'une macro en référence absolue et relative
Visualisation du code d'une macro

Présentation de la fenêtre Visual Basic
Exécuter pas à pas pour contrôler le déroulement
Marquer des points d'arrêts
Utiliser les commentaires

Optimiser l'exécution d'une macro
Présentation du code VBA d'une macro
Présentation des notions : objets, propriétés méthode
Instruction « With » et « End With »
Modifier le code d'une macro
Affichage d'un message « Msgbox »
Utilisation de l'objet « Selection » et « Range »
Ajout d'une condition
Utilisation de variables
Affichage et utilisation d'une boite de dialogue « Application.Inputbox »
Automatisation
Lancement automatique d'une macro à l'ouverture, à la fermeture d'un classeur
Nous contacter :
boulevard Mettewie 89/42
1080 Bruxelles
Gsm : +32 477 16 40 11 Tel : +32 648 84 63
Email :
selossej@pixystree.com
Nos avantages :
Type de formation : Inter-entreprise, Intra-entreprise et particuliers
Formation 100% flexible et personalisée : Vous choisissez le lieu, la date et le programme de formation
Demande de devis : Réponse dans les 24 heures.
Remise de 50% pour les PME Bruxelloises
Parking, boisson et lunch gratuit
Accès à notre centre de compétences : Syllabus, note de cours, exercises,...