Opleiding PowerPoint 2013
Formation Opleiding PowerPoint 2013 - 3 jours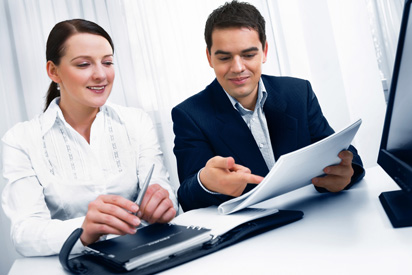 Description :
PowerPoint is hét programma bij uitstek om een professioneel ogende presentatie mee te ontwerpen. U leert dit op zeer prettige wijze met behulp van allerlei multimedia-mogelijkheden als geluid en afbeeldingen, en allerlei tekenvormen en Tekstopmaak.
Objectifs du cours :
De opleiding is bedoeld voor personen die presentaties moeten verzorgen of geven. Kennis van Windows of een ander toepassingspakket als Word of Excel is een vereiste.
Contenu du cours : Opleiding PowerPoint 2013
Een professionele dia-serie maken met allerlei toepassingen.

 Ontwerp toepassen, Dia-overgangen, Animaties toevoegen; Geluiden toevoegen bij overgangen; presentatie automatisch laten herhalen.

 Zeer uitgebreid allerlei tekenvormen leren toepassen als ook Vormen draaien en spiegelen en 3D-effecten instellen en uitgebreid allerlei Tekstopmaak leren toepassen, waaronder Lettertypen alsook Opsommingstekens en WordArt.

 Meer over de Diasorteerder en het gebruik van Hulpmiddelen tijdens de diavoorstelling zoals: Notitiepagina's, Overzichtsweergave; hand-outs en overzicht.

 Illustraties, Foto's, Geluiden en Video's invoegen

 Werken met andere programma's in PowerPoint: Microsoft Word-tabel invoegen, Microsoft Excel-werkblad invoegen, Grafiek invoegen

 Microsoft Organigram; diapresentatie met Actieknoppen en Hyperlinks
Nous contacter :
boulevard Mettewie 89/42
1080 Bruxelles
Gsm : +32 477 16 40 11 Tel : +32 648 84 63
Email :
selossej@pixystree.com
Nos avantages :
Type de formation : Inter-entreprise, Intra-entreprise et particuliers
Formation 100% flexible et personalisée : Vous choisissez le lieu, la date et le programme de formation
Demande de devis : Réponse dans les 24 heures.
Remise de 50% pour les PME Bruxelloises
Parking, boisson et lunch gratuit
Accès à notre centre de compétences : Syllabus, note de cours, exercises,...