Opleiding Excel voor gevorderden
Formation Opleiding Excel voor gevorderden - 2 jours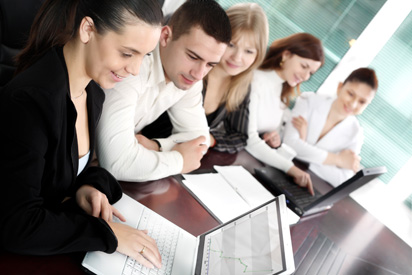 Description :
Deze opleiding Excel is voor iedereen die de basismogelijkheden van Excel reeds beheerst en zich verder wil bekwamen in Excel.
Objectifs du cours :
Na het volgen van deze opleiding kan je onder andere berekeningen uitvoeren met Excel formules, werken met gegevensvalidatie, sjablonen creëren, databanken aanmaken en met macro's werken.
Contenu du cours : Opleiding Excel voor gevorderden
BEWERKINGEN MET Excel BESTANDEN
Importeren en exporteren
Automatisch Opslaan
BEREKENINGEN ZONDER FORMULES
Plakken speciaal
Reeksen aanmaken met de muis of via het lint
BEREKENINGEN MET EXCEL FORMULES
Constanten en variabelen
Rekenkundige en  vergelijkingsoperatoren
Functies
Werkbladen koppelen door middel van formules
VOORWAARDELIJKE OPMAAK
Wat is voorwaardelijke opmaak
Gebruik maken van kleuren en pictogrammen
Uitgebreide voorwaarden opbouwen
GEGEVENSVALIDATIE
Instellingen voor gegevensvalidatie
Foutboodschappen en info berichten
Retro actief niet valide data omcirkelen
CEL- EN BEREIKNAMEN
Namen toekennen
Namen gebruiken in formules
Go To of Ga Naar
Tabelnamen versus celnamen
Hyperlinks
GOAL SEEK OF DOELZOEKEN
Het nut van Goal Seek of Doelzoeken
AUDITING OF CONTROLEREN
Doelcellen en broncellen opsporen
De Auditing- of Controleren-werkbalk
OPMAAKPROFIELEN
Een opmaakprofiel creëren,  toewijzen en wijzigen
EXCEL TEMPLATES OF SJABLONEN
Een sjabloon creëren,  toewijzen en wijzigen
Het standaardsjabloon
EXCEL FORMS OF FORMULIEREN
Werken met het tabblad ontwikkelaar in het lint
De Forms- of Formulieren-werkbalk visualiseren
Overzicht van de verschillende knoppen
Invoer en uitvoer via besturingselementen
GRAFISCHE FUNCTIONALITEITEN
Afbeeldingen invoegen, verplaatsen of kopiëren, bewerken
Smart art invoegen, bewerken en opmaken
EXCEL GRAFIEKEN
Invoegen van een grafiek
Grafieken opmaken en de indeling aanpassen
Gegevens manipuleren vanuit een grafiek
Een grafiek als sjabloon bewaren
De standaard grafiek weergave aanpassen
Werken met thema's en opmaak blibliotheken
DATABANKEN
Een databank aanmaken en invullen
Werken met een databank
Statistieken van databankgegevens
Sorteren
Filteren en subtotalen
Draaitabellen en draaigrafieken
MACRO
---
Nous contacter :
boulevard Mettewie 89/42
1080 Bruxelles
Gsm : +32 477 16 40 11 Tel : +32 648 84 63
Email :
selossej@pixystree.com
Nos avantages :
Type de formation : Inter-entreprise, Intra-entreprise et particuliers
Formation 100% flexible et personalisée : Vous choisissez le lieu, la date et le programme de formation
Demande de devis : Réponse dans les 24 heures.
Remise de 50% pour les PME Bruxelloises
Parking, boisson et lunch gratuit
Accès à notre centre de compétences : Syllabus, note de cours, exercises,...