Formation Opleiding Outlook 2007 - 2 jours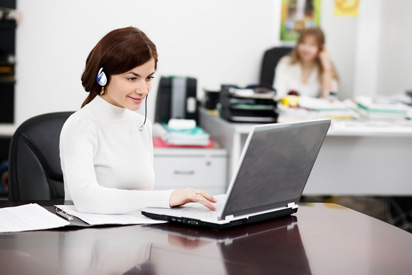 Description :
Outlook is geschikt voor het versturen van e-mail en bestanden. Met een ander onderdeel van dit pakket beheer je op vakkundige wijze de Agenda en houd je overzicht op de dagelijks terugkerende taken.
Objectifs du cours :
De opleiding is onder andere geschikt voor medewerkers in een bedrijf die met Outlook werken. Kennis van Windows of een ander toepassingsprogramma als Word of Excel is een vereiste.
Contenu du cours : Opleiding Outlook 2007
Outlook Vandaag, Helpfunctie.

 E-mail: berichten versturen, maken, beantwoorden; Briefpapier; Bijlage; Handtekening; Ongewenste E-mail.

 Contactpersonen: namen, adressen en overige informatie van contacten inbrengen, bewerken, opslaan en afdrukken; de weergave van de gegevens: adreskaartjes, telefoonlijst etc.; Afdrukstijlen; Distributielijst.

 Agenda: eenmalige en terugkerende afspraken; afspraken verplaatsen, verwijderen; herinnering van een afspraak via geluidssignaal; evenement invoeren; vergadering inplannen; Afdrukstijlen per dag, week, maand.

 Taken van Outlook: overzicht maken van de uit te voeren taken en Notities.
Nous contacter :
boulevard Mettewie 89/42
1080 Bruxelles
Gsm : +32 477 16 40 11 Tel : +32 648 84 63
Email :
selossej@pixystree.com
Nos avantages :
Type de formation : Inter-entreprise, Intra-entreprise et particuliers
Formation 100% flexible et personalisée : Vous choisissez le lieu, la date et le programme de formation
Demande de devis : Réponse dans les 24 heures.
Remise de 50% pour les PME Bruxelloises
Parking, boisson et lunch gratuit
Accès à notre centre de compétences : Syllabus, note de cours, exercises,...