Opleiding Microsoft Works
Formation Opleiding Microsoft Works - 2 jours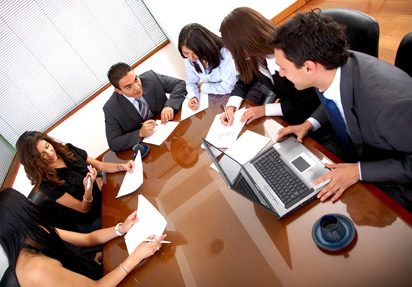 Description :
Works vertoont vele gelijkenissen met MS Office maar brengt een vereenvoudigde versie van Word, Excel en Access samen in één pakket.
Objectifs du cours :
Een brede waaier aan vooropgestelde wizards, biedt u de mogelijkheid om mooi ogende documenten te maken met een minimum aan basiskennis.
In de nieuwere versie van Works zit ook een agenda verwerkt.
Contenu du cours : Opleiding Microsoft Works
Introduction
Works tools
Opening existing documents
Task wizards
Word processing
Naming and saving
Viewing documents
Entering text
Text alignment
Correcting/deleting/copying/moving text
Find and replace
Bold/italic and underlining text
Sizing text
Fonts
Colouring text
Easy text
Spell-checking
Word processing; layout
Margins
Paragraphs
Indenting
Hanging indents
Setting tabs
Moving and removing tabs
Tab leaders
Page set up
Headers and footers
Page numbers
Printing/deleting documents
Word Processing; Miscellaneous
Bullet Lists
Word Art
Clip Art
Tables
Envelopes
Spreadsheet – Entering Data
Naming and Saving
Viewing Spreadsheets
Columns and Rows
Entering Data
Changing an Entry
Clearing an Entry
Decimal Places
Repeating Rows
Repeating Columns
Series of Numbers
Series of Dates
Copying Entries
Moving Entries
Aligning Entries
Bold
Change Font Size
Change Font of Entry
Change Colour of Entry
Form Entry as Currency
Number Formats
Date and Time
Spreadsheet – Calculations & Layout
Easy Calculations
Total a Row/Column
Creating Formulas
Cell Ranges
Using Functions
Addi
Changing Rows/Columns
Deleting Rows/Columns
Wrapping Text in a Cell
Borders and Shading
Page Set-up
Printing & Previewing
Headers and Footers
Deleting a Spreadsheet
Spreadsheet Charts
Creating a Chart
Changes to a Chart
Change Chart Type
Change Chart Title
Chart Colour & Pattern
Adding Entries
Chart Legends
Customize Chart Text
Printing Charts
Charts in Other Documents
Linking Charts
Deleting Charts
Data Base – Data Entry
Naming and Saving
Viewing
Adding Fields
Adding Records
Copying Data
Changing Data
Deleting Data
Data Base – Displaying Information
Selecting Fonts
Colouring Text
Displaying Number
Displaying Dates
Data Base – Getting Information
Sorting Data
Filtering Data
Marking Records
Data Base – Form Design
Form Design
Form Colouring
Tab Order
Using Note-Its
Form Label
WordArt
Using Clip Art
Insert a Drawing
Insert a Picture
Insert a Table or Chart
Data Base Reports
Creating Reports
Previewing & Printing Reports
Viewing a Report
Deleting a Report
Data Base Misc
Creating an Address Book
Mass Mailing/Form Letters
Printing Envelopes
Mailing Labels
Communications
MS Exchange & MS Fax
Set-up for Sending a Fax
Sending a Fax
Set-up for Receiving a Fax
Receiving a Fax
Connecting to MS Network
Microsoft Draw
Starting
Drawing Tools
Selecting Colours
Zoom
Bring to Front/Send to Back
Import
Update Changes
Sizing/Editing
Cut/Copy
Adding Text
Group/Ungroup
Rotate
Nous contacter :
boulevard Mettewie 89/42
1080 Bruxelles
Gsm : +32 477 16 40 11 Tel : +32 648 84 63
Email :
selossej@pixystree.com
Nos avantages :
Type de formation : Inter-entreprise, Intra-entreprise et particuliers
Formation 100% flexible et personalisée : Vous choisissez le lieu, la date et le programme de formation
Demande de devis : Réponse dans les 24 heures.
Remise de 50% pour les PME Bruxelloises
Parking, boisson et lunch gratuit
Accès à notre centre de compétences : Syllabus, note de cours, exercises,...