Opleiding Microsoft Access 2010 / 2007
Formation Opleiding Microsoft Access 2010 / 2007 - 3 jours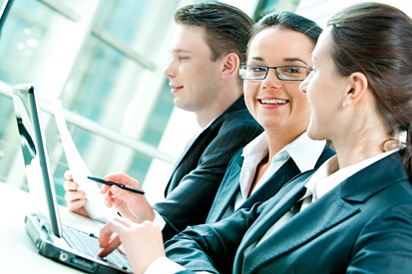 Description :
Access is de meest gebruikte database-software van Microsoft. Kennis van Access draait om het opslaan, beheren en bewerken van grote hoeveelheden gegevens in tabellen.
Access is een database, die de gebruiker in staat stelt grote aantallen van dezelfde soort gegevens te beheren, daaruit selecties te maken en deze in een overzichtelijk rapport weer te geven. Aan de orde komen tabel en formulieren ontwerpen, en daar zelfstandig gegevens uit selecteren (query's ontwerpen).
Objectifs du cours :
De opleiding is geschikt voor de iets gevorderde computergebruiker. Kennis van Windows of een ander toepassingsprogramma zoals Word of Excel is een vereiste.
Contenu du cours : Opleiding Microsoft Access 2010 / 2007
Tabellen: het maken en ontwerpen van Tabellen; veldeigenschappen, veldlengte wijzigen

 Formulieren: het maken en opmaken van formulieren; besturingselementen; alfabetisch sorteren; paginanummers; kop- en voetteksten; gegevens zoeken in een formulier; Selectiefilter.

 Query's: het selecteren van gegevens voor een Query; query's maken en wijzigen; gegevens uit meerdere tabellen selecteren; selectiecriteria toepassen, sorteren van gegevens.

 Rapporten: het maken en ontwerpen van Rapporten; label- en tekstvak wijzigen; uitlijnen; nieuw veld als tekstvak of labelvak invoegen; kop- en voetteksten; Autorapport.

 Werken met de Wizard Adresetiket; etiketten aanpassen; datagegevens gebruiken bij Mailmerge in Word.
Nous contacter :
boulevard Mettewie 89/42
1080 Bruxelles
Gsm : +32 477 16 40 11 Tel : +32 648 84 63
Email :
selossej@pixystree.com
Nos avantages :
Type de formation : Inter-entreprise, Intra-entreprise et particuliers
Formation 100% flexible et personalisée : Vous choisissez le lieu, la date et le programme de formation
Demande de devis : Réponse dans les 24 heures.
Remise de 50% pour les PME Bruxelloises
Parking, boisson et lunch gratuit
Accès à notre centre de compétences : Syllabus, note de cours, exercises,...